* EXCLUSIVE ONLINE OFFER VALID UNTIL MIDNIGHT ON 05/07/2020 ON A SELECTION OF SALE PRODUCTS MARKED "FLASH SALE". DISCOUNT ALREADY APPLIED ON DISPLAYED PRICES. OFFER CANNOT BE USED IN CONJUNCTION WITH ANY OTHER OFFERS. OTHER EXCLUSIONS MAY APPLY.

*Offer valid on a selection of products marked with " Sale". Offer cannot be used in conjunction with any other offers. Other exclusions may apply.
Bert Krak | Beyond the Streets NYC
BEYOND THE STREETS is the premier exhibition of graffiti, street art and beyond. The show celebrates society's most pervasive mark makers and rule breakers with a sprawling showcase of work by more than 150 artists from around the world.
ANP Artist Bert Krak, as well as numerous other RVCA-affiliated artists, have work exhibited in the show. Bert's exhibition, entitled 'Magic Touch' is an artistic expression that celebrates the creative follies of Canarsie homeowners from the late 20th century — a sort of shade-tree tattoo parlor that might exist on your cousin Carmine's back porch from a time when Cadillac was king and you picked your tattoo design off the wall. In this installation, celebrated New York tattoo artist Bert Krak has reproduced sheets of flash inspired by his late friend and mentor Tony Polito, while Alexis Ross has continued to secure his footing as the consummate shill, who is neither tattoo man nor street art man.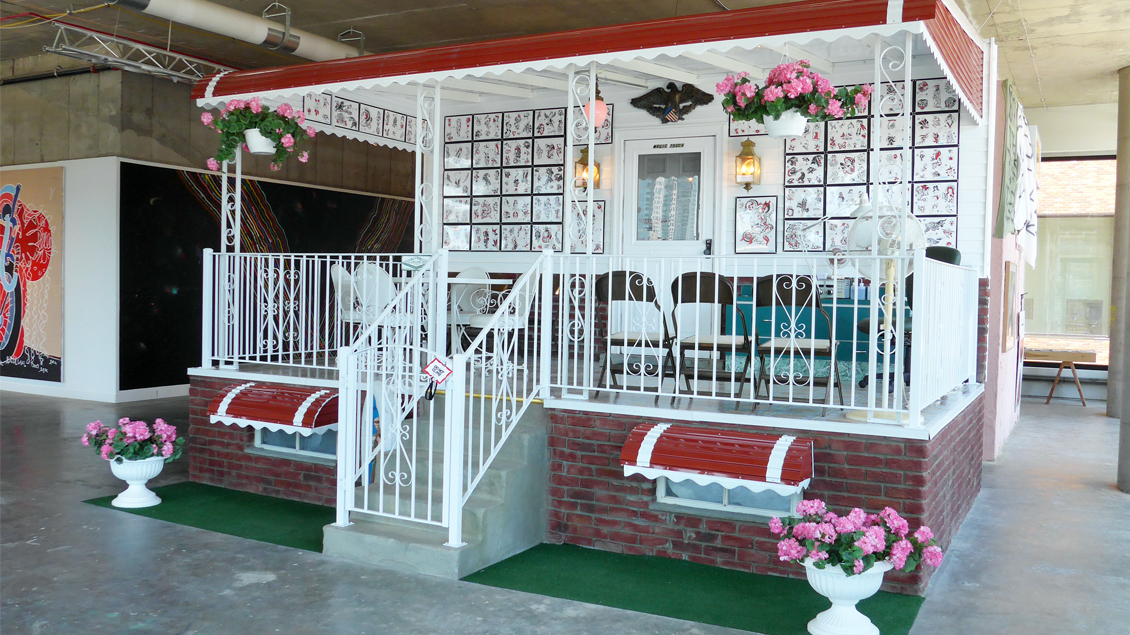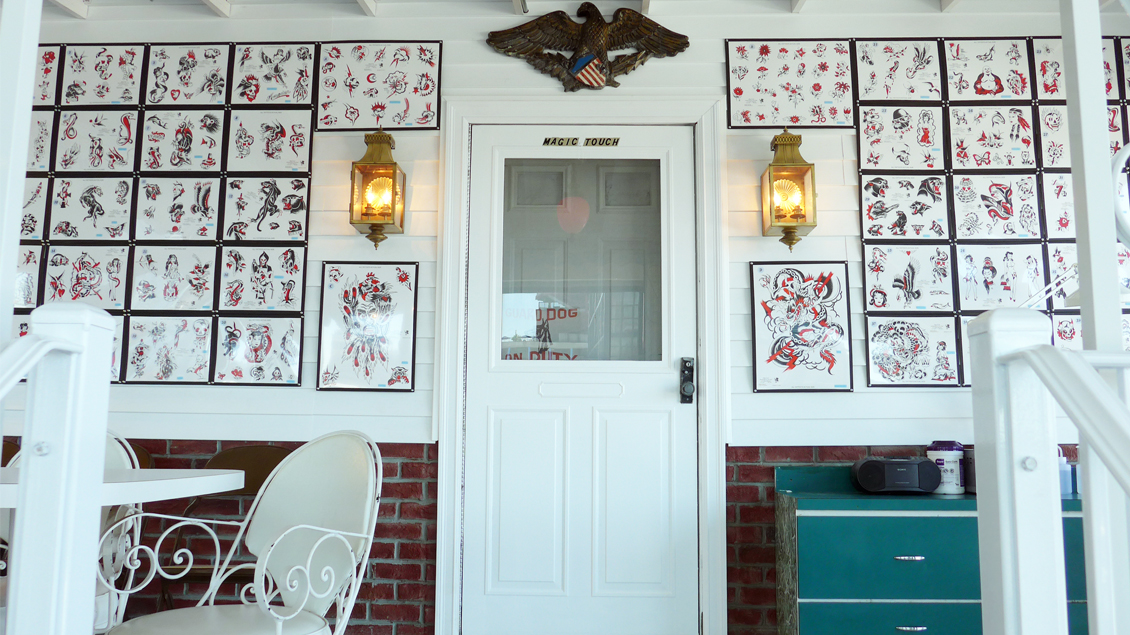 Continuing its mission to elevate the artform and defy conventions, BEYOND THE STREETS New York has taken over two floors of Twenty Five Kent, a new creative office building located on the waterfront in North Williamsburg. The exhibition is comprised of more than 100,000 square feet of space and feature programming including performances, lectures and films.