* EXCLUSIVE ONLINE OFFER VALID UNTIL MIDNIGHT ON 05/07/2020 ON A SELECTION OF SALE PRODUCTS MARKED "FLASH SALE". DISCOUNT ALREADY APPLIED ON DISPLAYED PRICES. OFFER CANNOT BE USED IN CONJUNCTION WITH ANY OTHER OFFERS. OTHER EXCLUSIONS MAY APPLY.

*Offer valid on a selection of products marked with " Sale". Offer cannot be used in conjunction with any other offers. Other exclusions may apply.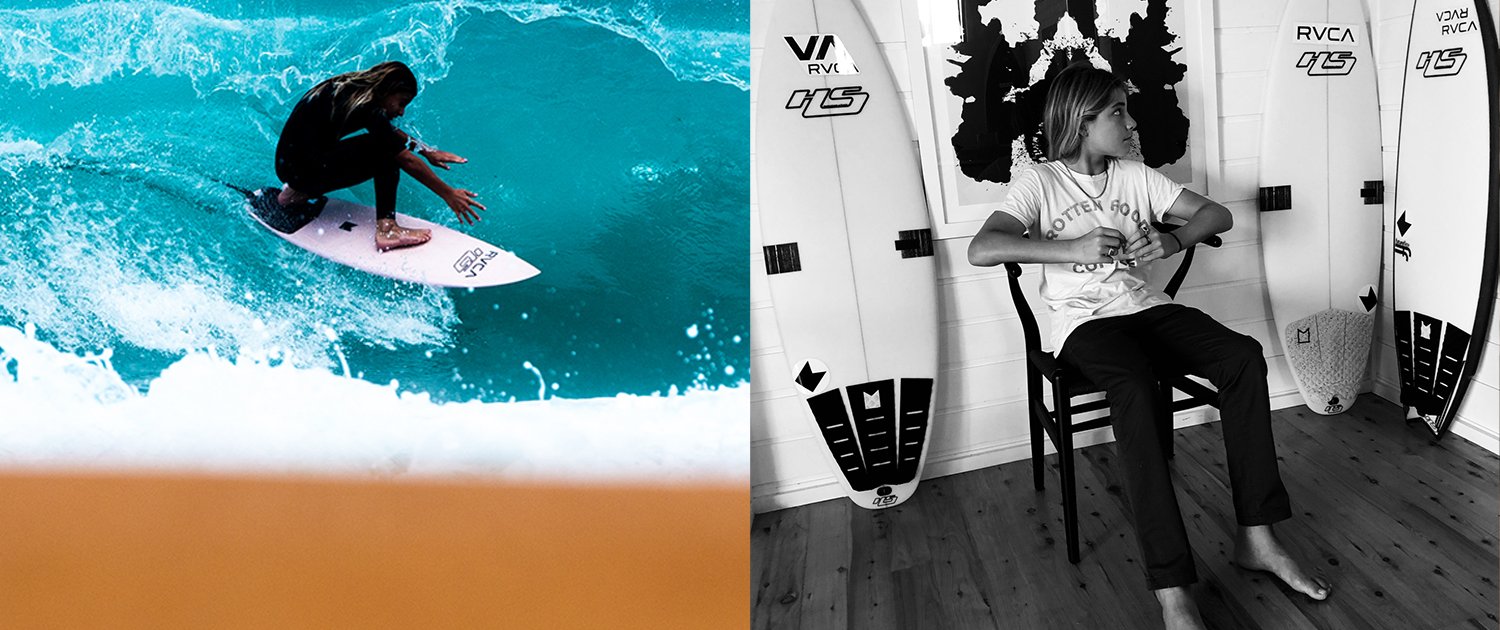 If you are familiar with the pint-sized 15 year old from the Central Coast of Australia you will know he is extra big on style. From the icon board graphics to his fluidity and aesthetically beautiful yet modern approach to riding waves. Oscars act is pure surfing freedom and resonates a timeless quality. Setting him apart from the vast masses of contest hungry grommets around the globe. In the process reminding us all what's important in surfing, the simple thrill or riding waves and having fun. Welcome to the family buddy. We all can't wait to share in this surfing journey with you.
A note from Oscar: "I was doing my first photo shoot for RVCA today and was finding it hard to do a moody portrait face, there is nothing depressing about joining RVCA. Am obviously really excited and humbled about joining such a cool company that encourages individuality! Thanks to everyone especially Nathan Webster & PM Tenore Looking forward to hanging out!" - Oscar Langburne
Watch (DEMO) featuring Oscar, Noah Beschen and Shane Borland