*Offer valid on a selection of products marked with " Sale". Offer cannot be used in conjunction with any other offers. Other exclusions may apply.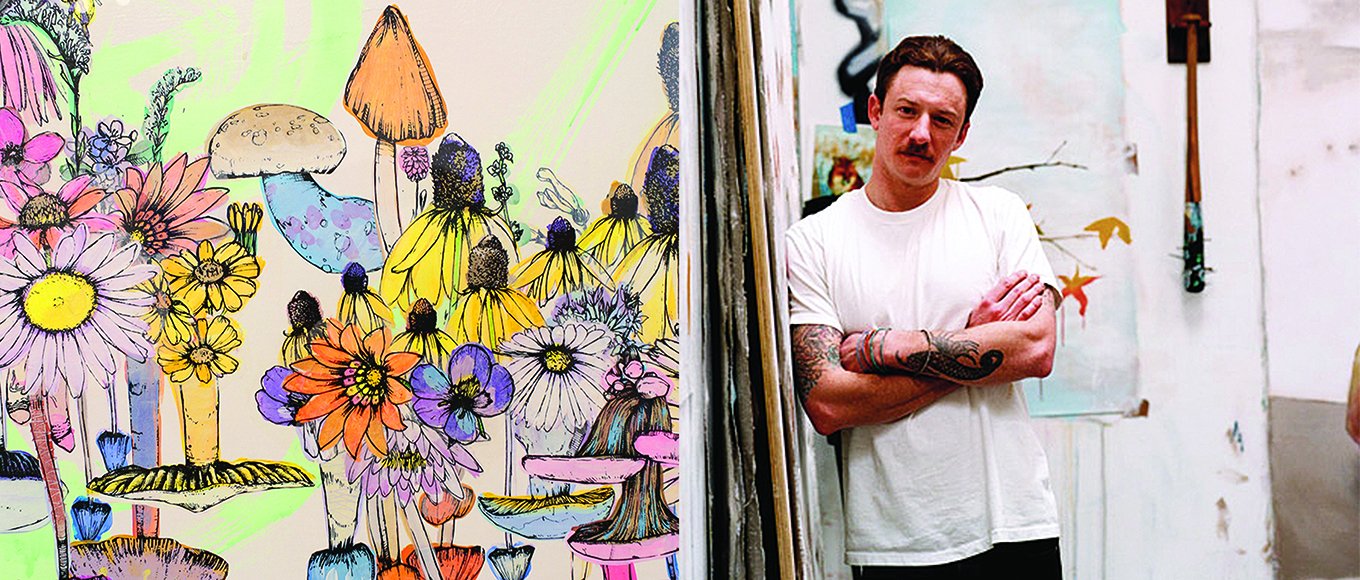 SAGE VAUGHN IS AN LA-BASED PAINTER AND ILLUSTRATOR WHO IS BEST RECOGNIZED FOR HIS WILDLIFE SERIES DEPICTING COLORFUL BUTTERFLIES, OWLS AND SPARROWS, IN OTHERWISE MELANCHOLIC, CITY SCENES. ALTHOUGH AS A TEEN HE STARTED OUT SPRAYING GRAFFITI AROUND THE SAN FERNANDO VALLEY, CALIFORNIA, WHERE HE WAS RAISED, IT WAS A SCENE HE QUICKLY OUTGREW. HE IS INTERESTED IN THE INTERFACE BETWEEN "MANS' WILD SIDE AND ANIMALS' CIVILIZED ASPECTS."

HIS FATHER WAS ALSO A PAINTER AND USED TO TAKE SAGE TO LA ZOO, WHERE THE PAIR WOULD SIT AND SKETCH ANIMALS ALL DAY. IN HIS MOST RECENT PAINTINGS, WILDLIVES, VAUGHN PAINTS CHILDREN PLAYING AGAINST THE SAME FADED, URBAN SCENES AGAINST WHICH HE PLACES WILDLIFE, DRAWING COMPARISONS BETWEEN THE LIBERTY AND SURVIVAL SKILLS OF EACH. HE HAS HAD WIDELY ACCLAIMED SOLO SHOWS IN NEW YORK, GENEVA, LONDON AND IS CURRENTLY IN A MAJOR EXHIBITION CURATED BY THE BEASTIE BOYS' MIKE D AT MOCA, IN LA.
SAGE VAUGHN & BILL MCRIGHT | FALLING DOWN
ANP ARTIST SAGE VAUGHN AND FELLOW ARTIST BILL MCRIGHT SHOW "FALLING DOWN" AT THIS GALLERY IN LOS ANGELES JANUARY 18TH, 2013. THE DUO WENT TO TOWN WITH NAILED UP BATS AND BALLOONS FILLED WITH PAINT. VIDEO BY BRANDON JENSEN