* EXCLUSIVE ONLINE OFFER VALID UNTIL MIDNIGHT ON 05/07/2020 ON A SELECTION OF SALE PRODUCTS MARKED "FLASH SALE". DISCOUNT ALREADY APPLIED ON DISPLAYED PRICES. OFFER CANNOT BE USED IN CONJUNCTION WITH ANY OTHER OFFERS. OTHER EXCLUSIONS MAY APPLY.

*Offer valid on a selection of products marked with " Sale". Offer cannot be used in conjunction with any other offers. Other exclusions may apply.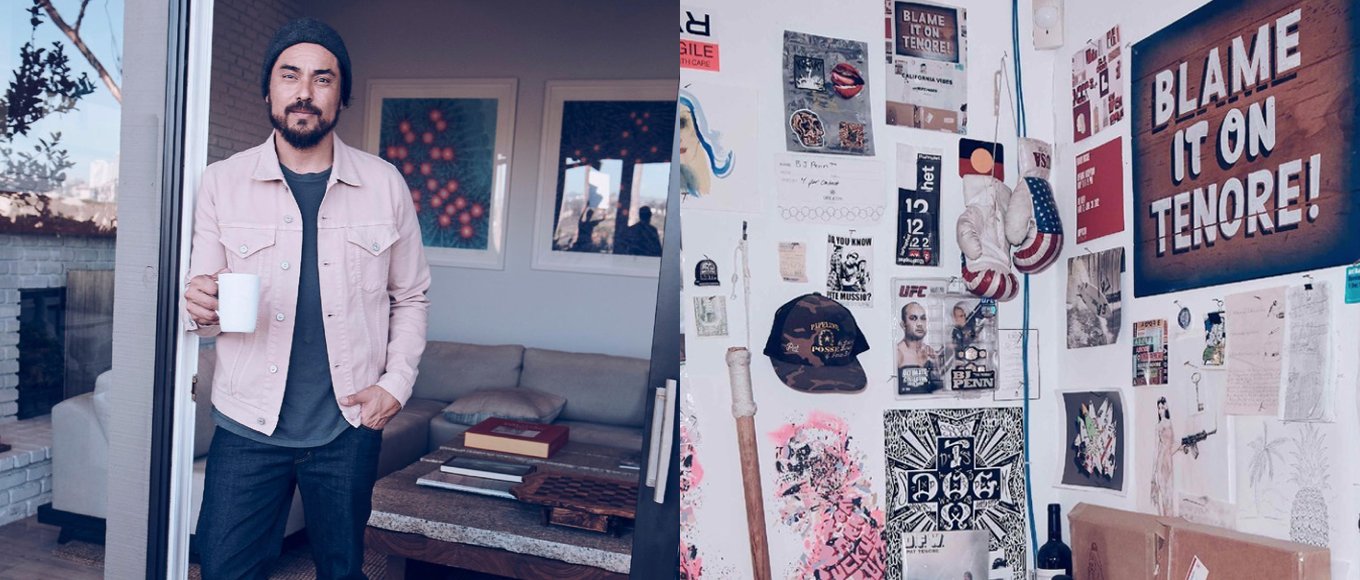 FOUNDER AND PRESIDENT OF RVCA, PM TENORE CITES HIS INSPIRATIONS AS 'FAMILY, FRIENDS, ART, MUSIC AND COMMUNITY INVOLVEMENT.' HAVING BEGUN HIS CAREER IN FASHION AND THE ARTS AT THE AGE OF 15, TENORE HAS AN APPEAL THAT NATURALLY DRAWS PEOPLE TO HIM. THE DRIVING FORCE BEHIND RVCA, AND CONSTANTLY KEPT BUSY WITH DESIGNING COLLECTIONS, CURATING SHOWS AT THE RVCA GALLERY IN SAN FRANCISCO AND ORANGE COUNTY, COLLABORATING WITH ED TEMPLETON, AARON ROSE AND BRENDAN FOWLER ON HIS FREE PUBLICATION, ANP QUARTERLY, TENORE CERTAINLY HAS AN IMPRESSIVE SCHEDULE.

"IT IS A RARE THING TO GET COMMERCE AND COMMUNITY WORKING SIMULTANEOUSLY" HE SAYS. "IT'S THE BALANCE OF OPPOSITES".

FOR TENORE, IT IS ABOUT INSPIRING OUR GENERATION, PROVIDING SOMETHING OF SUBSTANCE AND ABOVE ALL DOING IT WITH INTEGRITY AND AS A UNITED FAMILY, A CLOSE KNIT COMMUNITY.